CV & CONTACT
Ann Isolde is a visual artist who has been actively involved in the feminist art movement since 1974. After earning a BA and an MFA, she joined Front Range Women in the Visual Arts in Boulder, Colorado. In 1975 she moved to Los Angeles to participate in the Feminist Studio Workshop. From there she went on to facilitate the historical research for the Heritage Floor of The Dinner Party project conceived by Judy Chicago. She has been a member of the Southern California Women's Caucus for Art since 1985.
Selected artworks are available for purchase. Please inquire via email.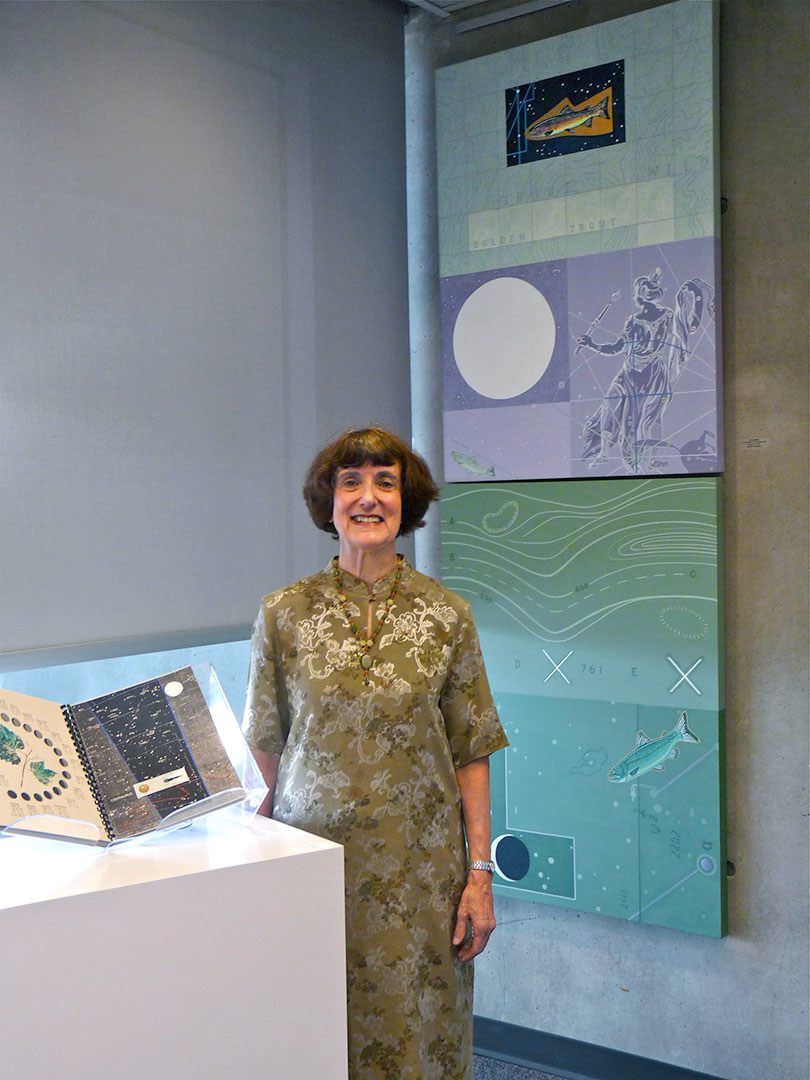 Ann Isolde at the Memory's Touch exhibition at Cal State Channel Islands Library Gallery in 2010. Artworks shown include the Golden Trout Wilderness Book and the Golden Trout Wilderness Journey painting.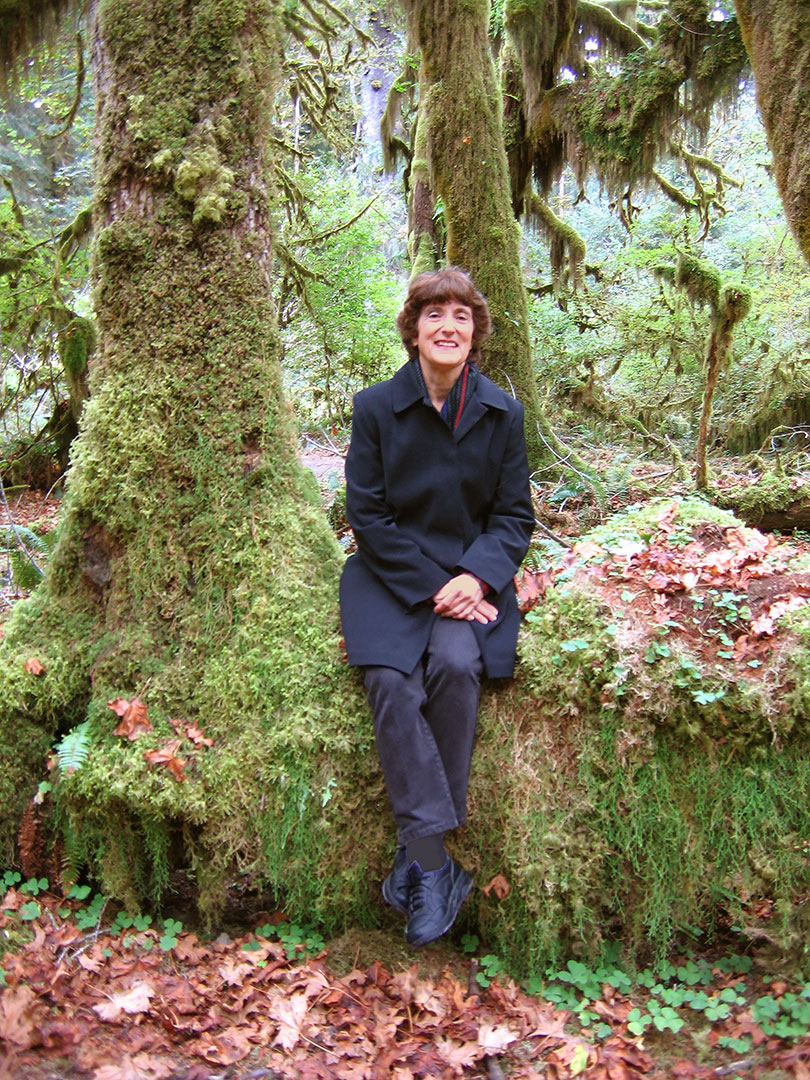 Ann Isolde sitting by a moss-covered tree in the Olympic rainforest.