ARTIST
This section of my website features a selection of some of the abstract acrylic paintings I have created. The seven at the top are highly personal, meticulously composed images that have underlying meanings revealed by their titles. Packed with visual information, these are intricate artworks on an intimate scale. The abstract paintings in the middle section are visual meditations related to my being a twin. The early works at the bottom are highly symbolic interpretations of two different phases of the moon.
ABSTRACT SERIES
In 2009 I met an artist named Quinton Bemiller. I had been searching for someone who could teach me how to use glazes and other acrylic mediums. So I signed up for classes at his studio near Chinatown and ended up working with him for five years. He turned me on to Golden liquid acrylics, which seem to glow due to their high pigment load. This changed my whole approach to painting and set me free.
I started making abstract paintings that were experimental and not planed out in advance. Full of surprises, they had a creative life of their own that guided me in a new direction.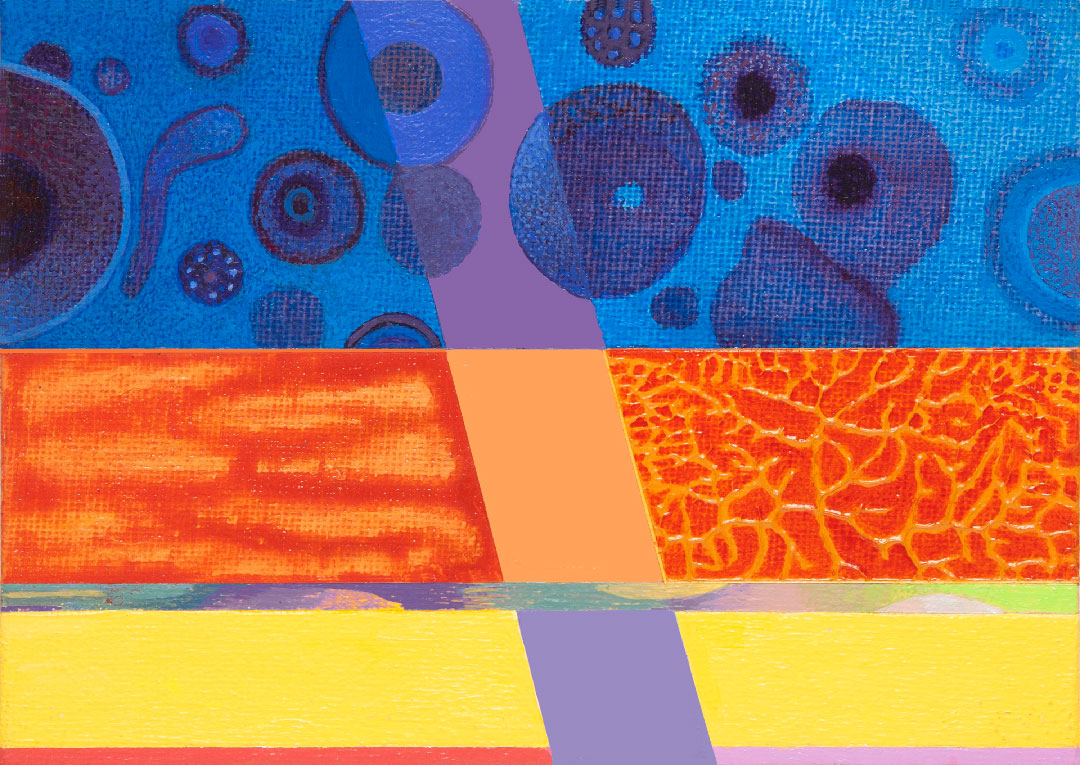 From Day Into Night, 2011, acrylic on canvas board, 5″ x 7″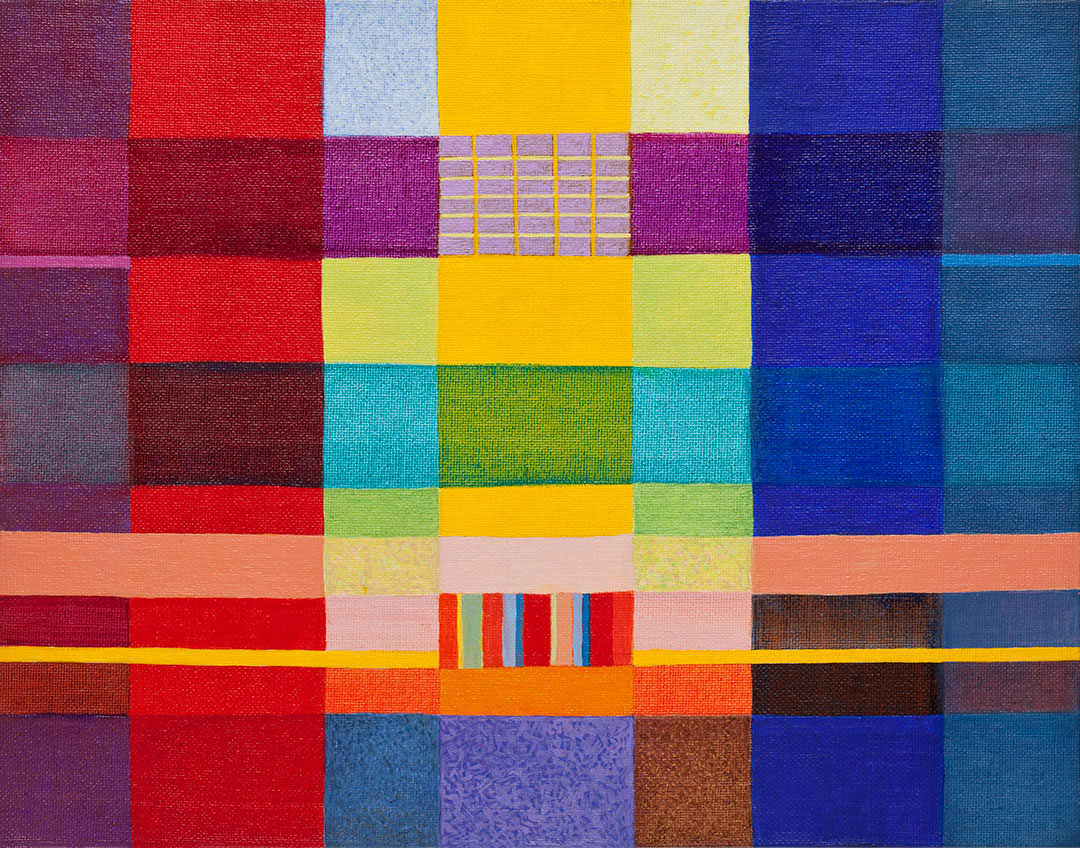 Joy, 2009, acrylic on canvas board, 11″ x 14″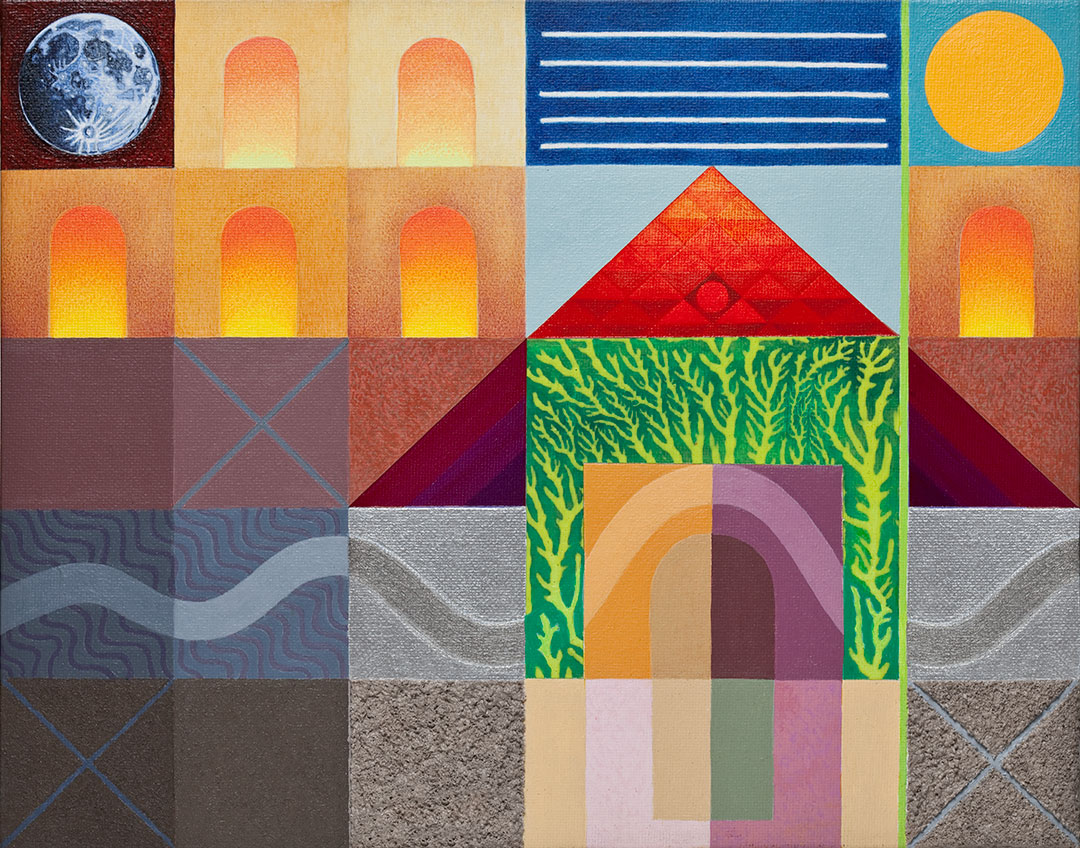 The Greenhouse Effect, 2009, acrylic on canvas board, 11″ x 14″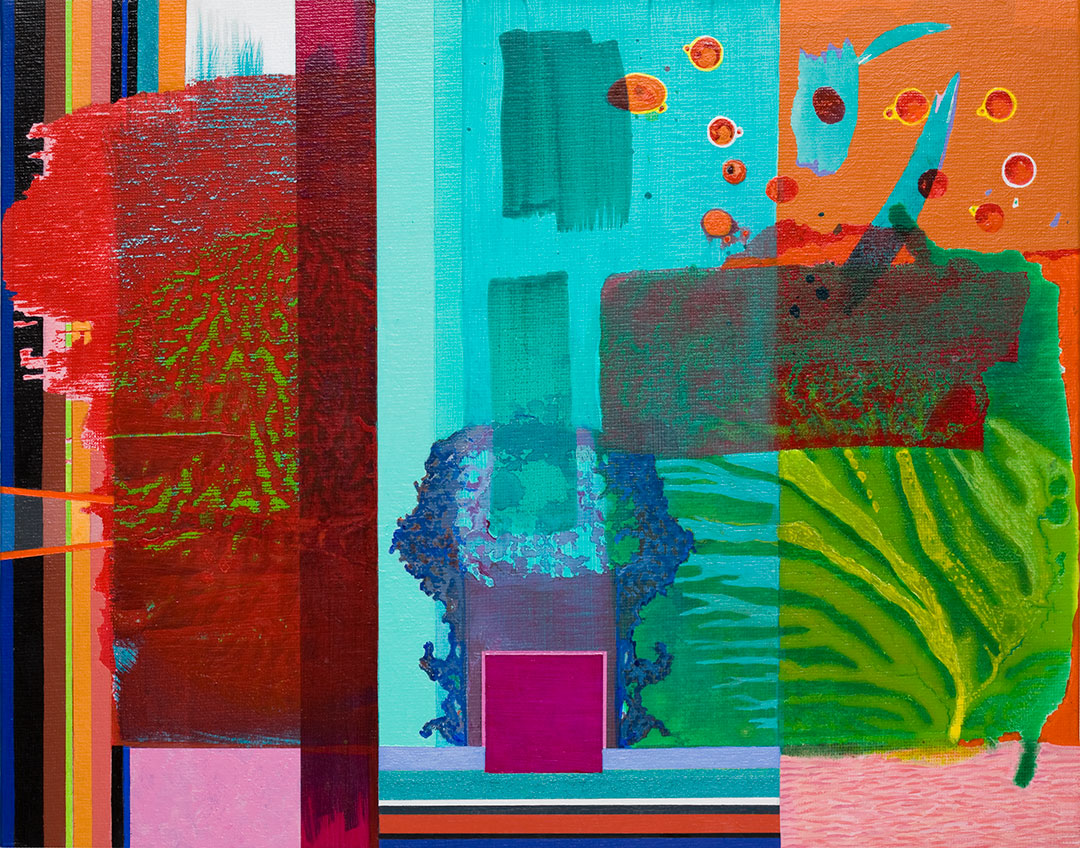 Magenta Square, 2009, acrylic on canvas board, 11″ x 14″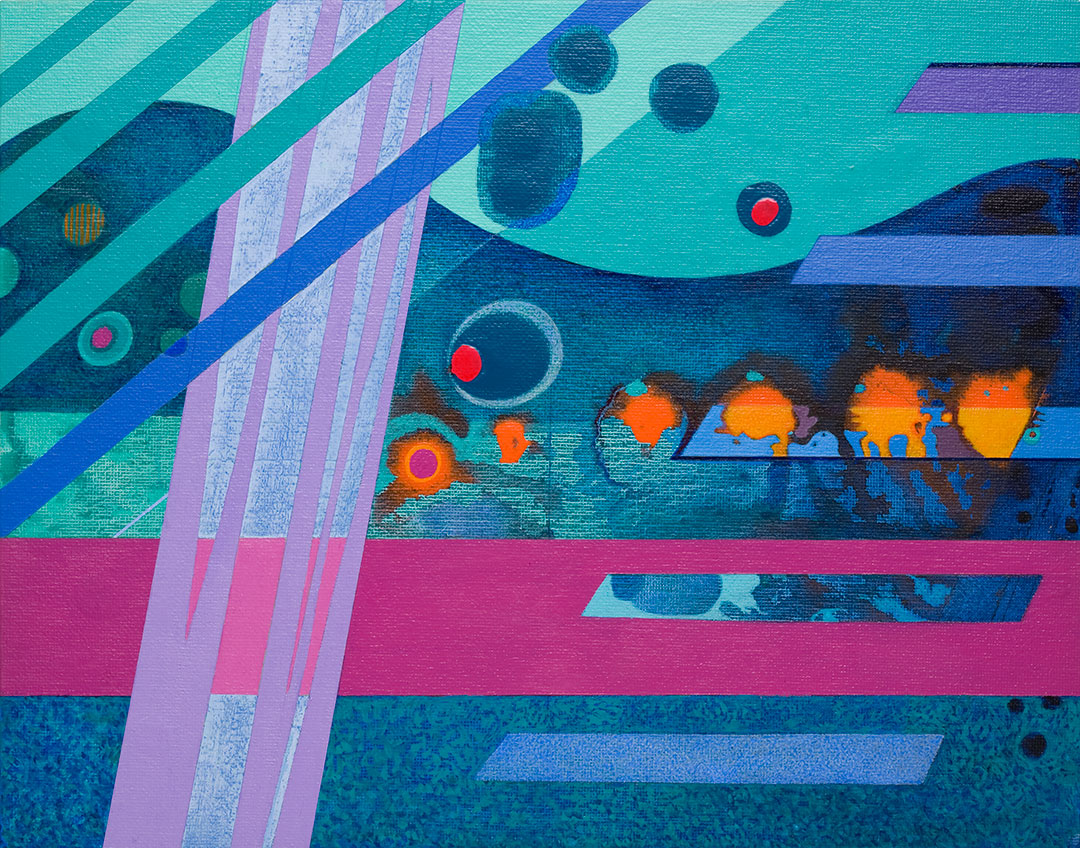 Nocturne, 2009, acrylic on canvas board, 11″ x 14″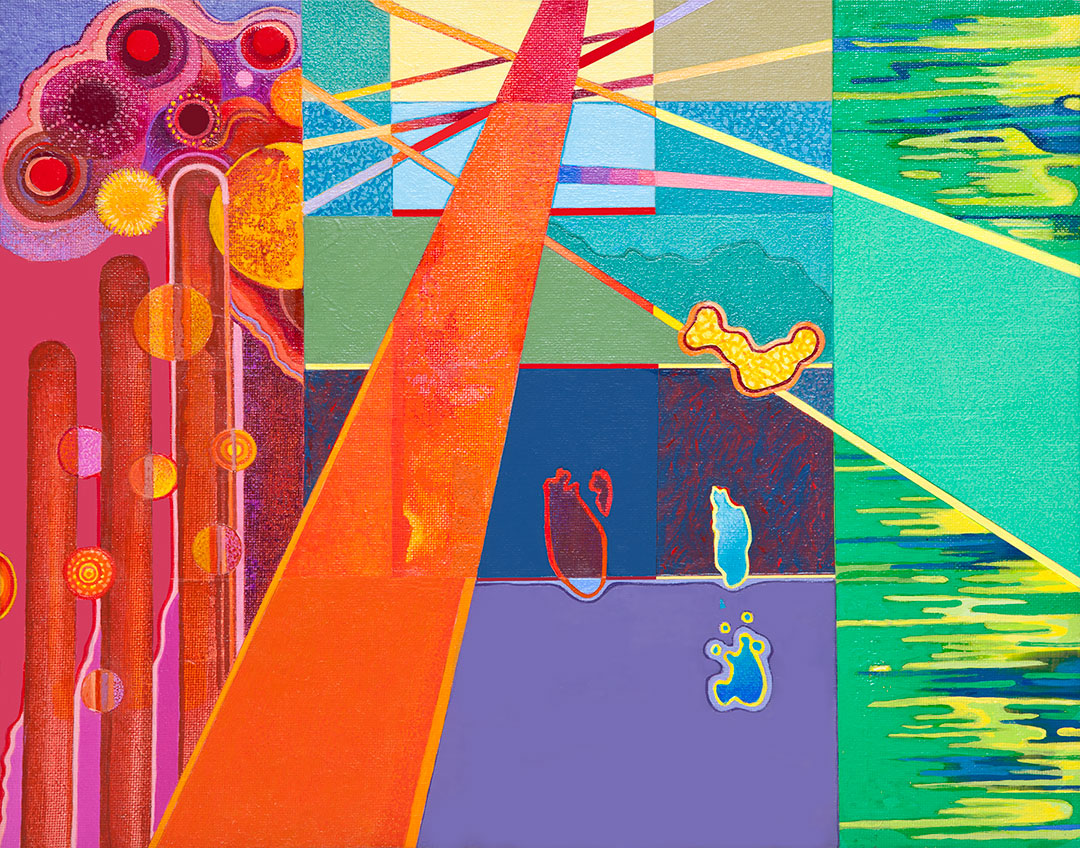 Intersection, 2009, acrylic on canvas board, 11″ x 14″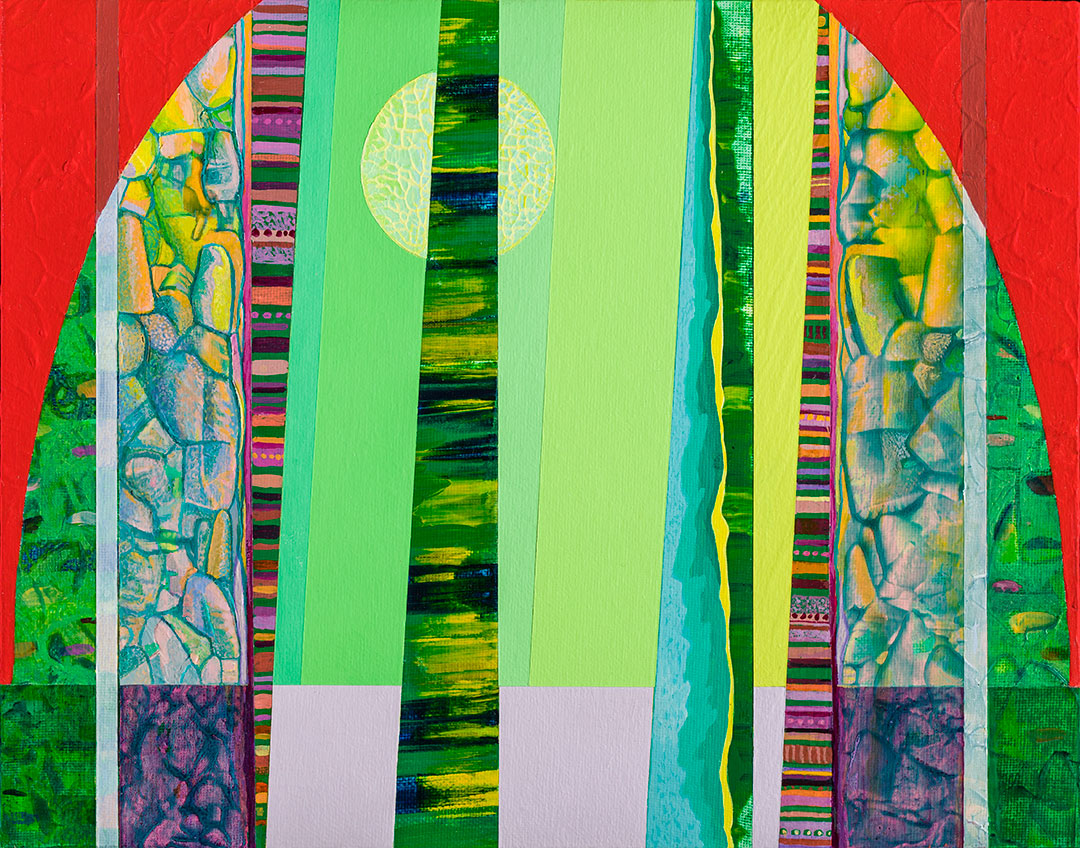 Portal, 2013, acrylic on canvas board, 11″ x 14″
TWINS
I had the good fortune to be born a twin. My sister is my soul mate and touchstone. That's why I created two twin meditation paintings. The image on the left portrays the moment of double conception when our parents came together to capture our floating souls. The shafts of yellow light signify their passionate embrace as we were conceived. The image on the right shows us as two zygotes gestating as we slowly form into two babies facing each other in the womb.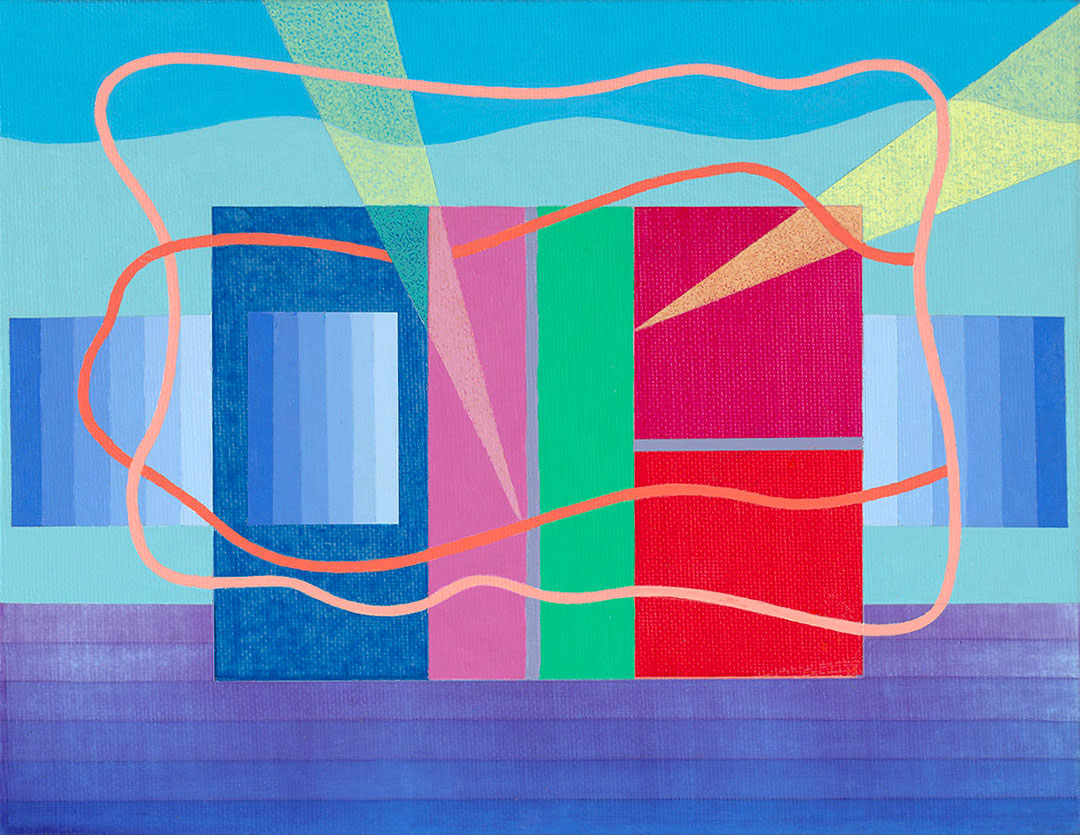 Twin Meditation: Conception, 2014, acrylic on canvas board, 8″ x 10″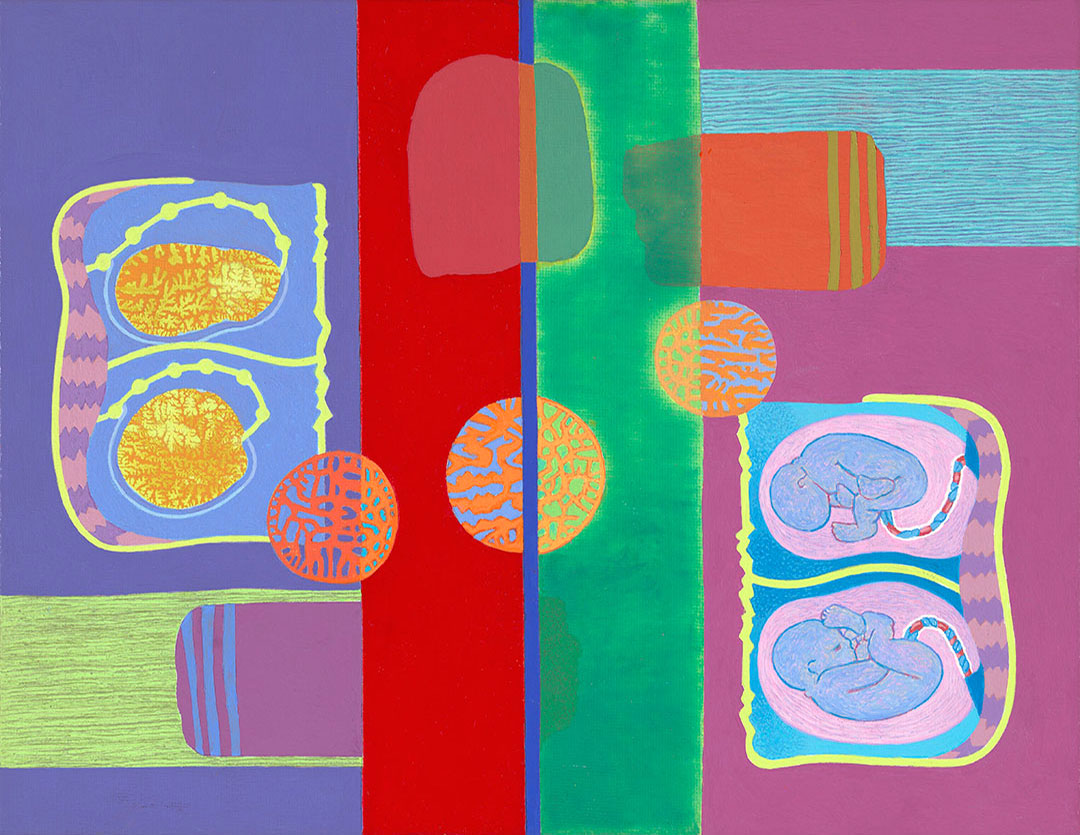 Twin Meditation: Gestation, 2014, acrylic on canvas board, 9″ x 12″
EARLY WORKS
I've long been fascinated by the solar system and the earth's moon as it progresses through its four phases. So I decided to make some abstract moon paintings that reflected that fascination. The images below were activated by my imagination.
Fire in the Crescent Moon emerged first. It is a split panel with the left side being darker and the right side burning with fire to represent the potential of becoming a full moon. This led me to create Full Moon Rising, which was inspired by a night walk in which I saw a brilliant moon glowing through some tree branches.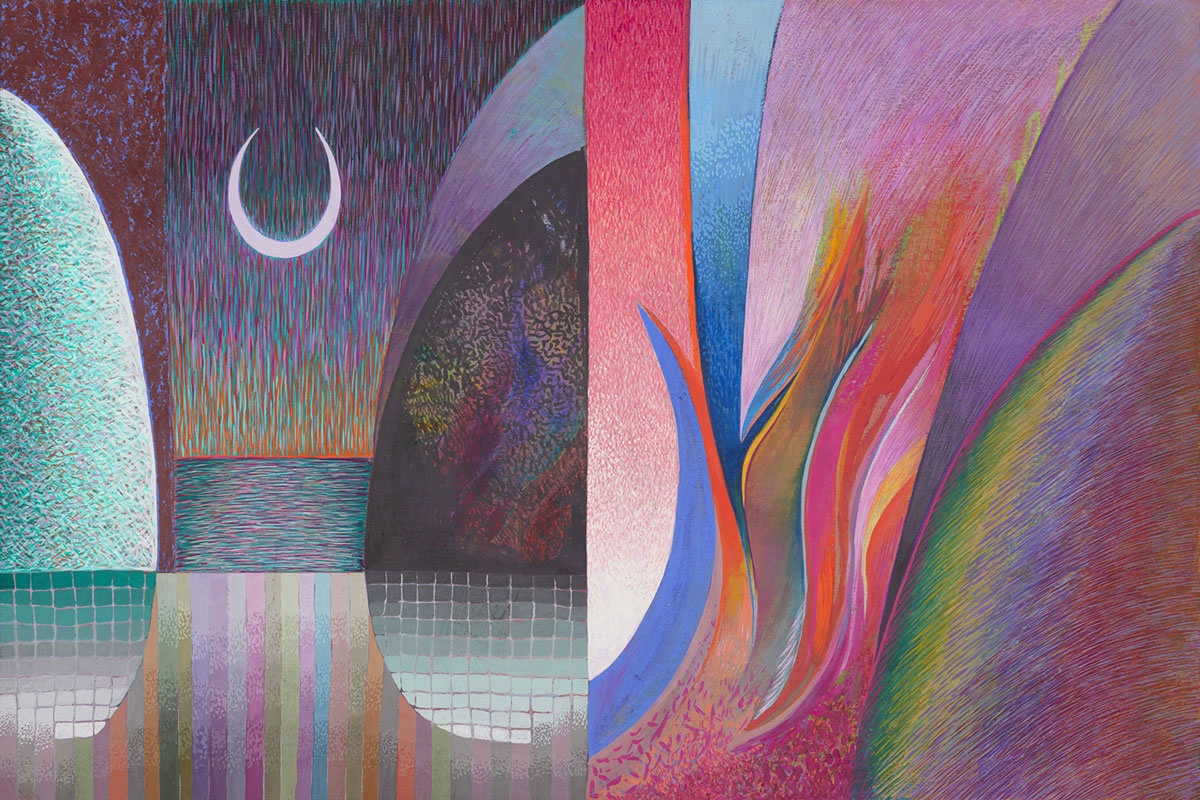 Fire in the Crescent Moon, 1994, casein on paper, 12″ x 18″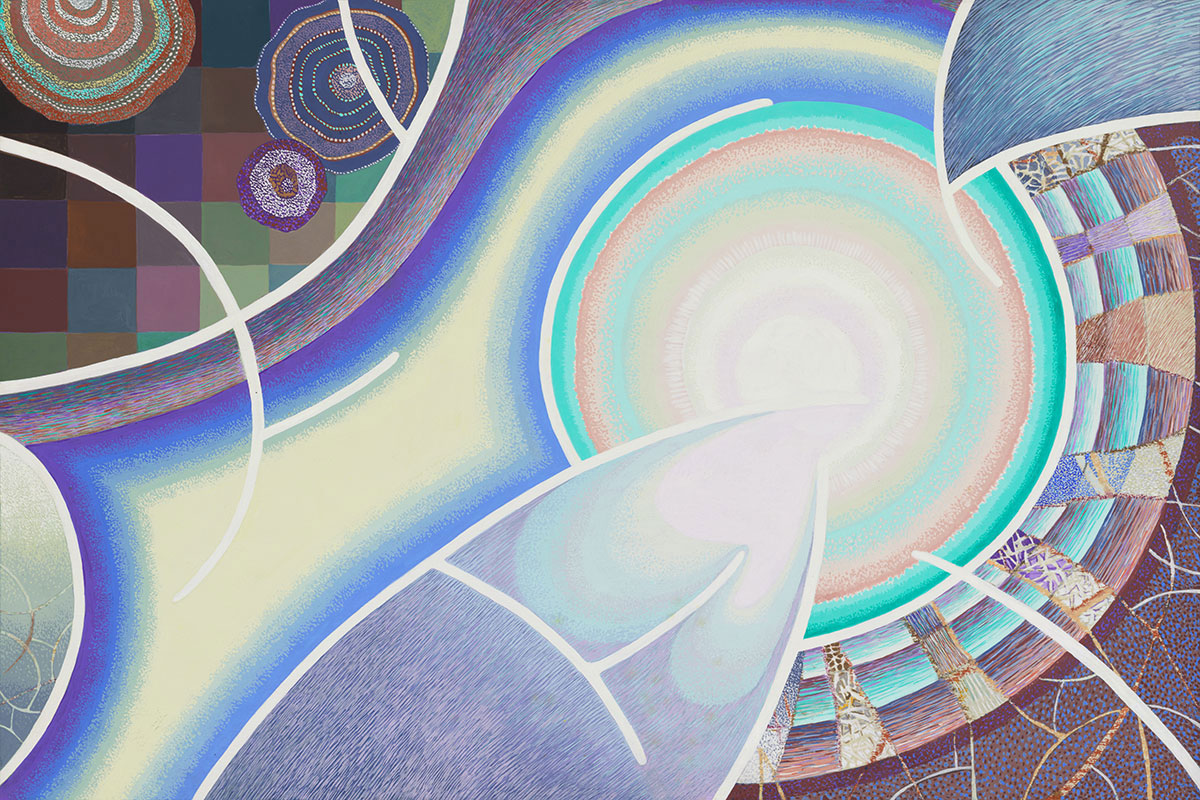 Full Moon Rising, 1995, casein on paper, 12″ x 18″